Agriculture and Life Sciences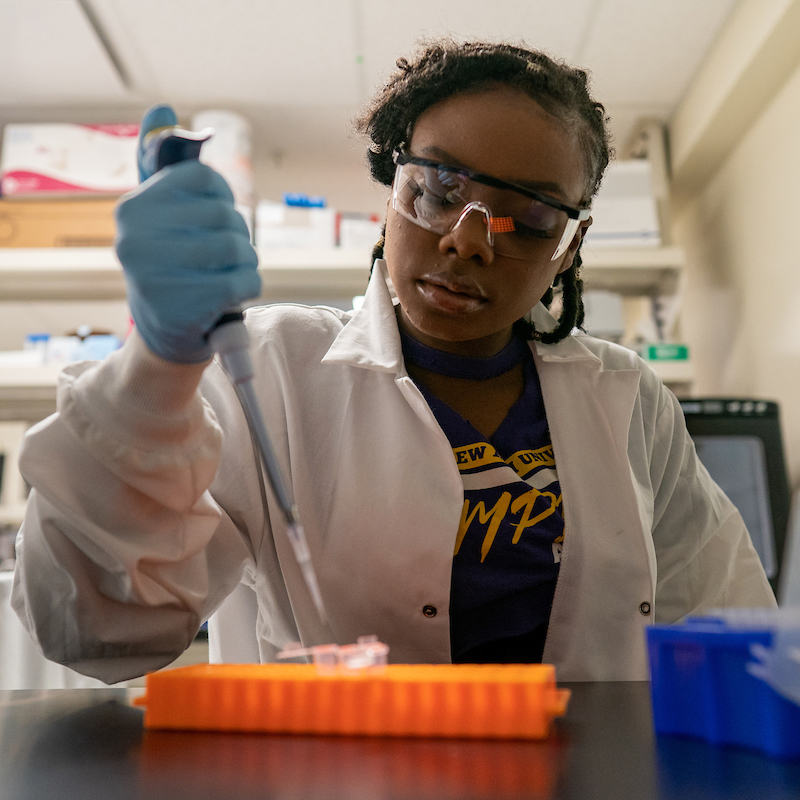 Research
We deliver vital industry and scientific impacts for Texas and beyond.
Degrees
15 departments let students follow their passions and learn crucial skills.
Admissions
Our students lead the way in agriculture and life sciences. Join us!
The future of hospitality
Texas A&M College of Agriculture and Life Sciences is forging new territory for Texas A&M University with its newest department, the Department of Hospitality, Hotel Management and Tourism.
Beyond the field, lab or classroom
Our students learn in-demand skills and prepare to become the next generation of leaders in the sciences, agriculture, business and more.

Research that improves lives
Our scientists are making medical discoveries to treat chronic conditions like Alzheimer's, AIDS, cancer, diabetes and other diseases.
The Dean's Excellence Scholarships, the largest scholarship campaign in the history of the Texas A&M College of Agriculture and Life Sciences, has selected the first 30 student recipients. The students will receive $4,000 per year for four years to assist in funding their undergraduate education.
The Texas A&M College of Agriculture and Life Sciences has reported the largest class of incoming freshmen in its history – 1,400. The incoming freshman class exceeded the number of confirmed freshmen at this time last year, 997, by 40%.
Daniel De León: The poultry judging graduate student
Daniel De León '23, a doctoral student in the Department of Poultry Science, is a first-generation college student. He did not initially plan to attend college, but his mind changed once he was introduced to poultry judging, where he earned a scholarship to attend Texas A&M. Now, he has come full circle and wants to do his part to encourage future generations.